What does it mean to 'complete registration'?
Simply, 'Completed Registration' means that you have successfully completed the required steps in the process and that your identity has been verified. At this point you can start using the service/product that you have registered for.
How can I check that I have completed the registration?
Once you have completed the registration process for your Qualified Electronic Signature there are a few ways in which you can check.
1. After completing the necessary steps in the registration process you will be taken to the final landing page stating 'Registration Completed'. From here you can click 'Continue to service' to begin using your signature.
2. You will also receive email confirmation sent to your email address, stating that you have completed your registration for the Qualified Electronic Signature.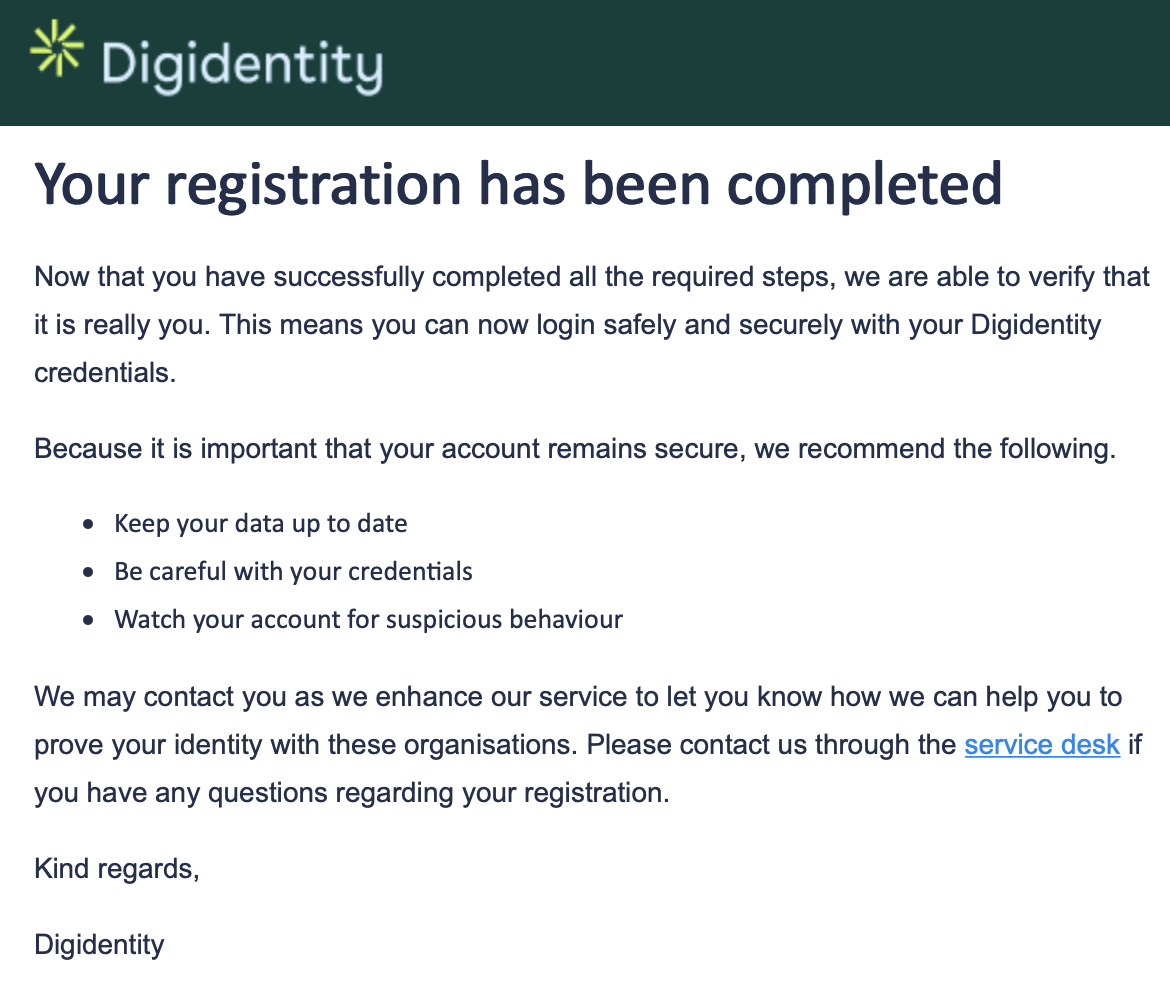 3. Finally, you can also view the services in which you have completed registration for in the Digidentity app you have installed on your device.
Open the Digidentity app.
Click your name under where it states 'Authenticators'.
Provide your 5-digit PIN.
Click 'Show services'.
You should see eSGN Qualified listed under 'My Services'.